us.es website information.
us.es domain name is registered by .ES top-level domain registry. See the other sites registred in .ES domain zone.
Following name servers are specified for us.es domain:
dns2.cica.es
onix.us.es
jade.us.es
chico.rediris.es
sun.rediris.es
dns1.cica.es
and probably website us.es is hosted by cica.es web hosting company. Check the complete list of other most popular websites hosted by cica.es hosting company.
According to Alexa traffic rank the highest website us.es position was 3688 (in the world). The lowest Alexa rank position was 292095. Now website us.es ranked in Alexa database as number 41604 (in the world).
Desktop speed of us.es is unknown.
Mobile usability score of us.es is unknown.
Mobile speed of us.es is unknown.
| Date | Rank | Change |
| --- | --- | --- |
| Aug-09-2020 | 41,604 | 12,304 |
| Aug-08-2020 | 53,908 | -39,132 |
| Aug-07-2020 | 14,776 | 611 |
| Aug-06-2020 | 15,387 | 18,020 |
| Aug-05-2020 | 33,407 | 31,408 |
| Aug-04-2020 | 64,815 | 0 |
| Aug-03-2020 | 64,815 | -22,590 |
Alexa can identify the popularity of a website as well as its competitors. It is important for website owners and bloggers to know their Alexa ranking because it shows how many visitors have viewed their web page. It gives them a clear idea of how popular their website is on the internet and the ranking of their competitors.
---
WHOIS is a query and response protocol that is widely used for querying databases that store the registered users or assignees of an Internet resource, such as a domain name, an IP address block, or an autonomous system, but is also used for a wider range of other information.
---
Conditions of use for the whois service via port 43 for .es domains

Access will only be enabled for IP addresses authorised by Red.es. A maximum of one IP address per
user/organisation is permitted.

Red.es accepts no responsibility whatsoever for the availability of access to WHOIS, which may be
suspended at any time and without prior warning at the discretion of the public entity.

The service will be limited to the data established by Red.es.

The user promises to make use of the service and to carry out any action derived from the aforesaid
use in accordance with current applicable regulations, in particular with legislation on ".es" domain
names and personal data protection.

In particular, the user undertakes not to use the service to carry out abusive or speculative domain
name registrations, pursuant to section 5 of the Sixth Additional Provision of Law 34/2002, of 11 July,
on Services of the Information Society and Electronic Commerce. Likewise, the User undertakes not to
use the service to obtain data, the possession of which may contravene the provisions of Organic Law
15/1999, of 13 December, on Personal Data Protection, and its Regulations, or in Law 34/2002, of 11
July, on Services of the Information Society and Electronic Commerce.

Failure to comply with these conditions will result in the immediate withdrawal of the service and any
registered domain name which breaches said conditions may be officially cancelled by Red.es.
-------------------------------------------------------------------------------------------------------

The IP address used to perform the query is not authorised or has exceeded the established limit for
queries.To request access to the service,complete the form located at https://sede.red.gob.es/sede/whois,
where you may also consult the service conditions.

-------------------------------------------------------------------------------------------------------
More information on each domain may be consulted at www.dominios.es.
us.es desktop page speed rank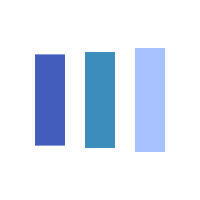 us.es mobile page speed rank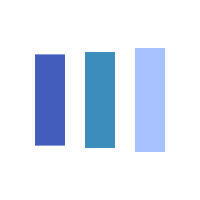 us.es mobile page usability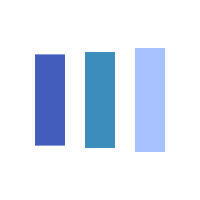 Similar domains:
www.us.com
www.us.net
www.us.org
www.us.info
www.us.biz
www.us.us
www.us.mobi
www.s.es
www.us.es
www.ys.es
www.uys.es
www.yus.es
www.hs.es
www.uhs.es
www.hus.es
www.js.es
www.ujs.es
www.jus.es
www.is.es
www.uis.es
www.ius.es
www.u.es
www.uw.es
www.usw.es
www.uws.es
www.ue.es
www.use.es
www.ues.es
www.ud.es
www.usd.es
www.uds.es
www.uz.es
www.usz.es
www.uzs.es
www.ux.es
www.usx.es
www.uxs.es
www.ua.es
www.usa.es
www.uas.es

Ping is a networking utility tool to test if a particular host is reachable. It is a diagnostic that checks reachability of a host on an Internet Protocol (IP) network. In a computer network, a ping test is a way of sending messages from one host to another. Aside from checking if the host is connected to a network, ping also gives indicators of the reliability and general speed of the connection.
---
Traceroute is a network diagnostic tool used to track the pathway taken by a packet on an IP network from source to destination. Traceroute also records the time taken for each hop the packet makes during its route to the destination. Traceroute uses ICMP (Internet Control Message Protocol) echo packets with variable time to live values. The response time of each hop is calculated. To guarantee accuracy, each hop is queried multiple times (usually three times) to better measure the response of that particular hop.
---